In accordance with diocesan directives, effective Friday, March 20, 2020, all public celebrations of the Mass and Sacraments are suspended until further notice.  The Parish Office is closed during this same time period.
The May Festival Concert scheduled at the Cathedral on April 5, 2020 has been CANCELLED.

During this difficult and unprecedented time when the public celebration of Mass and the Sacraments is suspended because of the outbreak of COVID-19, parishes will most certainly experience a decline in the amount of church support received each week. In addition to the many concerns that people have at this time, as they continue to provide for themselves and their families, we ask all parishioners to consider making use of electronic giving online. It is a fast, efficient, and safe way to give church support.  It takes only a couple of minutes to set up on our parish website.  Parishioners who are not already using online giving may consider mailing their church support directly to the Parish Office (1101 Madison Avenue, Covington KY 41011). The parish will continue to count on the generous and thoughtful financial support of parishioners during these difficult days so that the parish bills can continue to be paid.  Thank you for any support you can continue to give.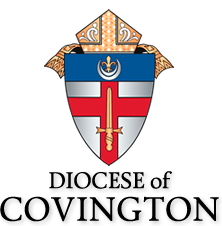 The Mother Church of the
Diocese of Covington
The Sunday Mass is broadcast at 5:00 p.m. Sunday on MeTV. Over the air channel 5-2, Cincinnati Bell Fioptics channels 23 or 291, Spectrum-Northern KY channel 188, Spectrum- Hamilton Co. channel 993. You can also view the live-streaming Mass on this site – go to Mass Broadcast page.
Adoration of the Blessed Sacrament
 Monday – Saturday 9:00 a.m. – 11:00 a.m.
Confessions
By appointment
Open Hours
Cathedral Basilica (NEW Hours until further notice):
Monday – Saturday 9:00 a.m – 11:00 a.m.
St. Mary's Park
Open
​
Cathedral Parish Office:
Closed from March 20 – April 3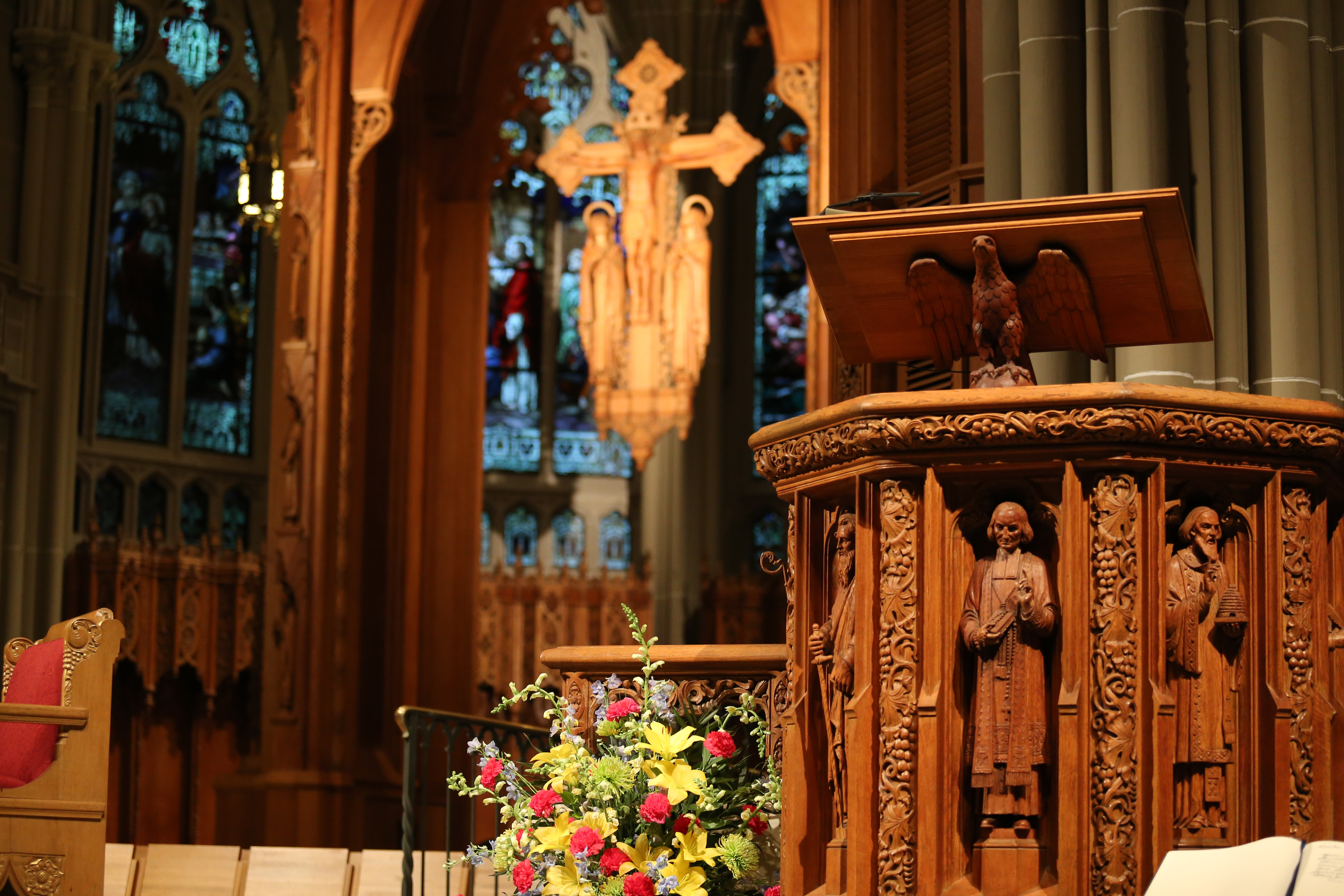 The mission of the endowment fund is to support the preservation of the Cathedral Basilica of the Assumption by establishing a lasting legacy for the maintenance, repair and restoration of our beautiful Cathedral building
Many Catholics choose to hold their wedding in the Mother Church of the Diocese. To get information about scheduling, marriage preparation, cost, wedding guidelines and other requirements, please contact the Parish Office at 859-431-2060.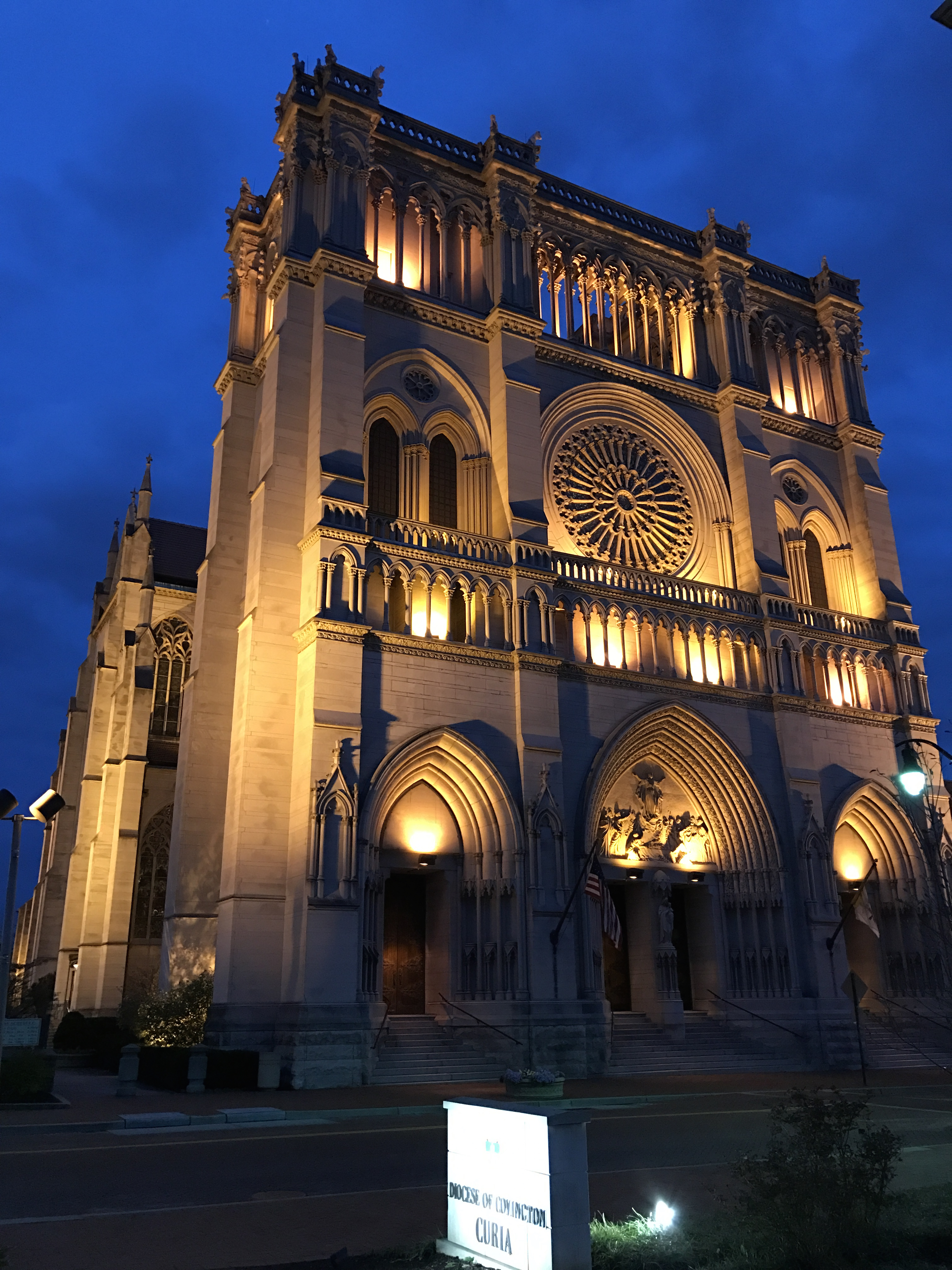 Our Beautiful Cathedral – A Monument to Faith – A Sign of Hope