As we welcome parishioners back to the public celebration of Masses at the Cathedral Basilica of the Assumption, we do so with the safety and health of everyone as the first priority as we have put into place the diocesan Protocols for Celebrating the Liturgy amid Covid19.
Everyone who visits the Cathedral for Mass and liturgies is required to wear a face covering.  This is a small sacrifice we all can make for the health and well being of everyone who visits the Cathedral Basilica.  Let us pray for an end to this pandemic, for all those who have died because of it and for all who care for the sick and infirmed.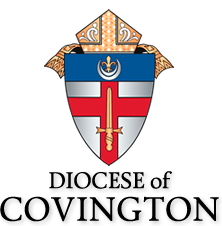 The Mother Church of the
Diocese of Covington
The Vigil Mass on Saturday is live streamed, recorded and broadcast at 5:00 p.m. Sunday on MeTV. Over the air channel 5-2, Cincinnati Bell Fioptics channels 23 or 291, Spectrum-Northern KY channel 188, Spectrum- Hamilton Co. channel 993.  You can view the live-streaming Mass by clicking the link above or go to the Mass Broadcast page.
Mass Schedule 
Daily Mass:  Monday thru Friday 8:15 a.m. 
(Memorial Day, Labor Day and Thanksgiving Day Mass is at 9:00 a.m.)
Weekend Masses:  Saturday Vigil Mass – 4:30 p.m.
                                    Sunday 7:30 a.m., 10:00 a.m., 5:30 p.m.
No 5:30 p.m. Mass on Sunday, February 21 (because of the Rite of Election)
Plus other scheduled Liturgies
Stations of the Cross: 7 p.m, Fridays, February 19 – March 26, 2021 (except March 12th)
12 Hours For the Lord: Confessions and Adoration, 12: p.m. – 12 a.m., Friday, March 12, 2021
Adoration of the Blessed Sacrament
Temporarily suspended until further notice 
Confessions (Reconciliation Room)
Friday 12:00 p.m. – 1:00 p.m.
Saturday 3:00 p.m. – 4:00 p.m.
              Or by appointment
Open Hours
At this time, until further notice, the Cathedral Basilica is open for scheduled liturgies and confessions only.
St. Mary's Park
Open
​
Cathedral Parish Office:
Monday – Friday 8:30 a.m. to 4 p.m.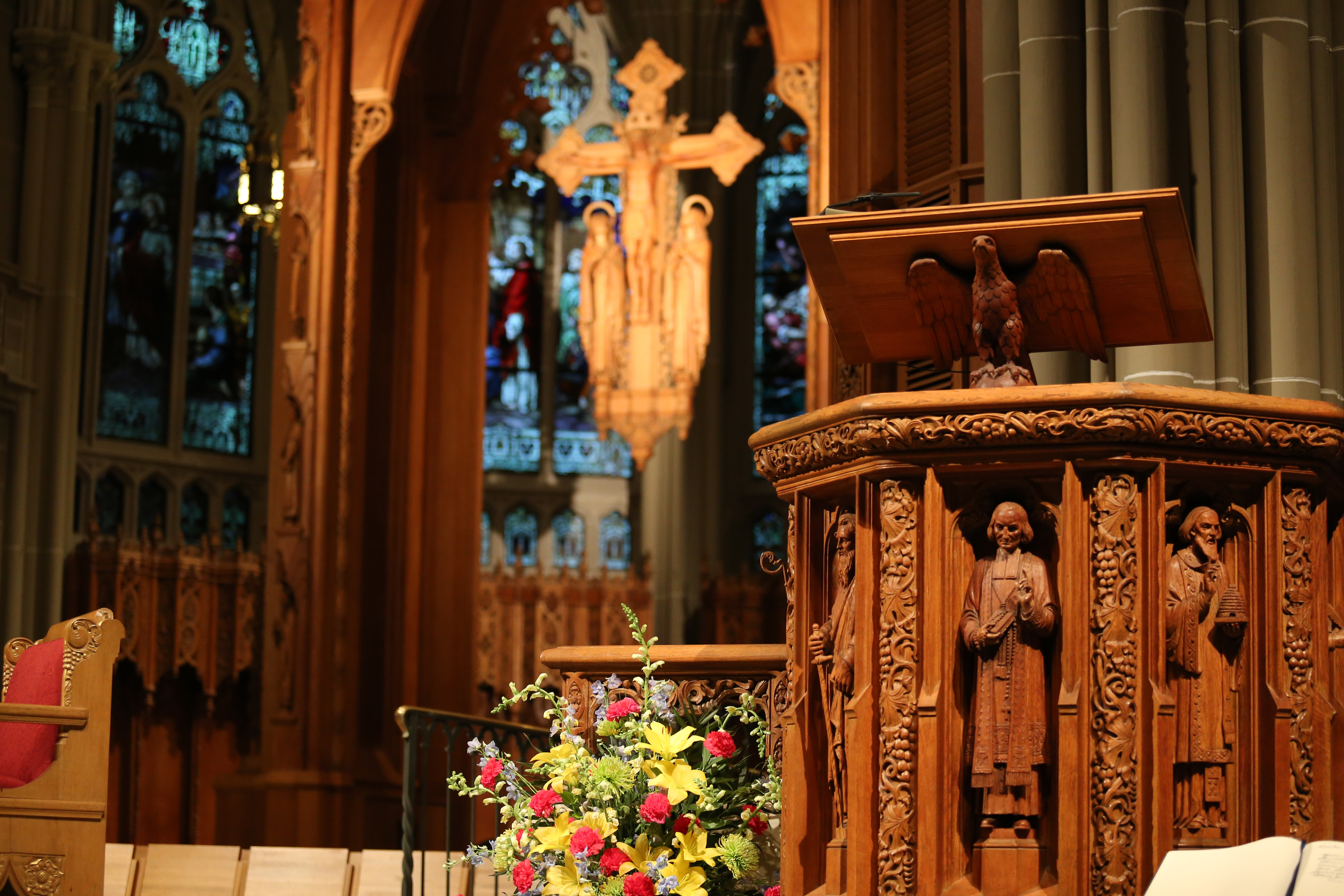 The mission of the endowment fund is to support the preservation of the Cathedral Basilica of the Assumption by establishing a lasting legacy for the maintenance, repair and restoration of our beautiful Cathedral building
Many Catholics choose to hold their wedding in the Mother Church of the Diocese. To get information about scheduling, marriage preparation, cost, wedding guidelines and other requirements, please contact the Parish Office at 859-431-2060.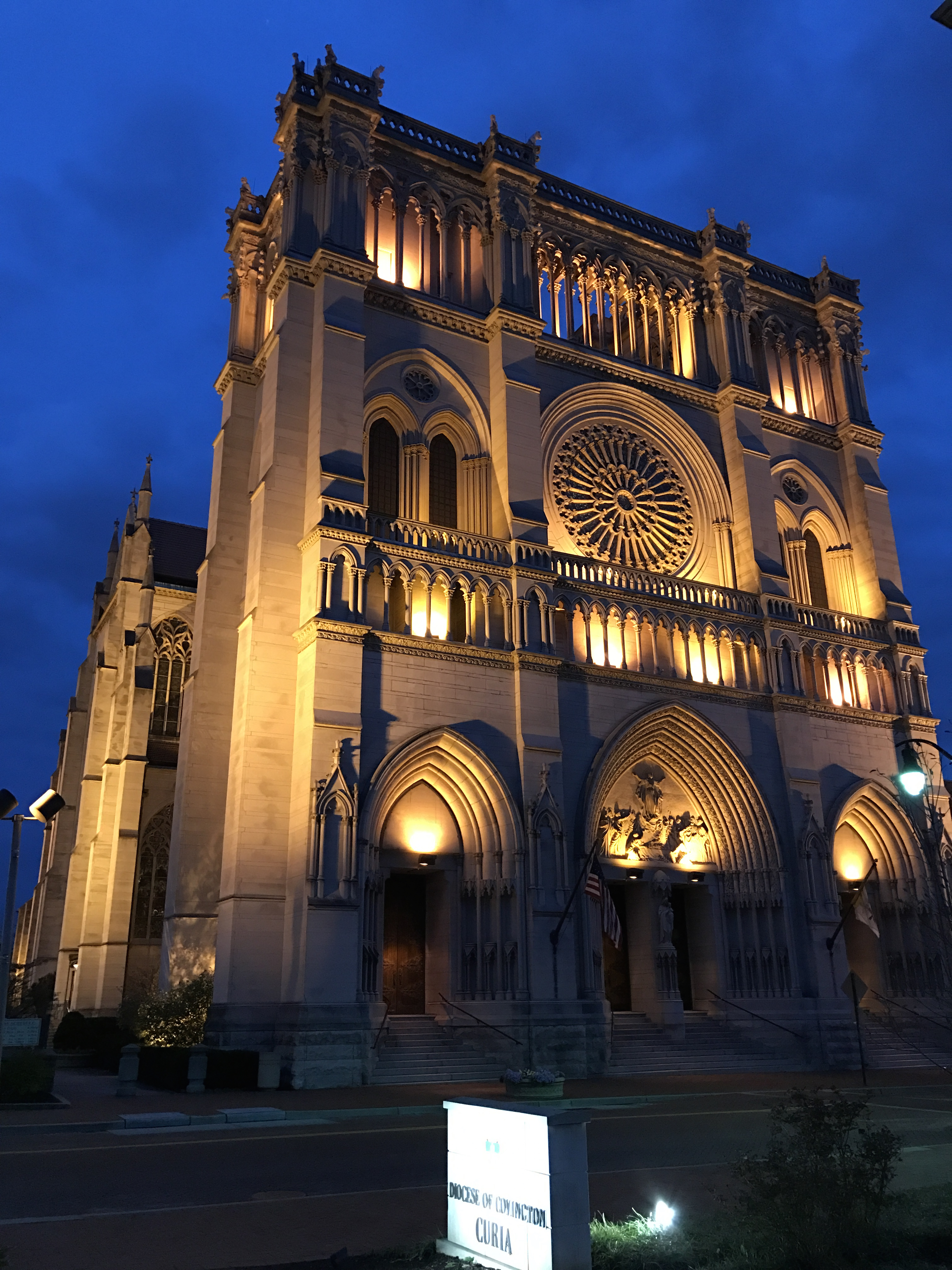 Our Beautiful Cathedral – A Monument to Faith – A Sign of Hope