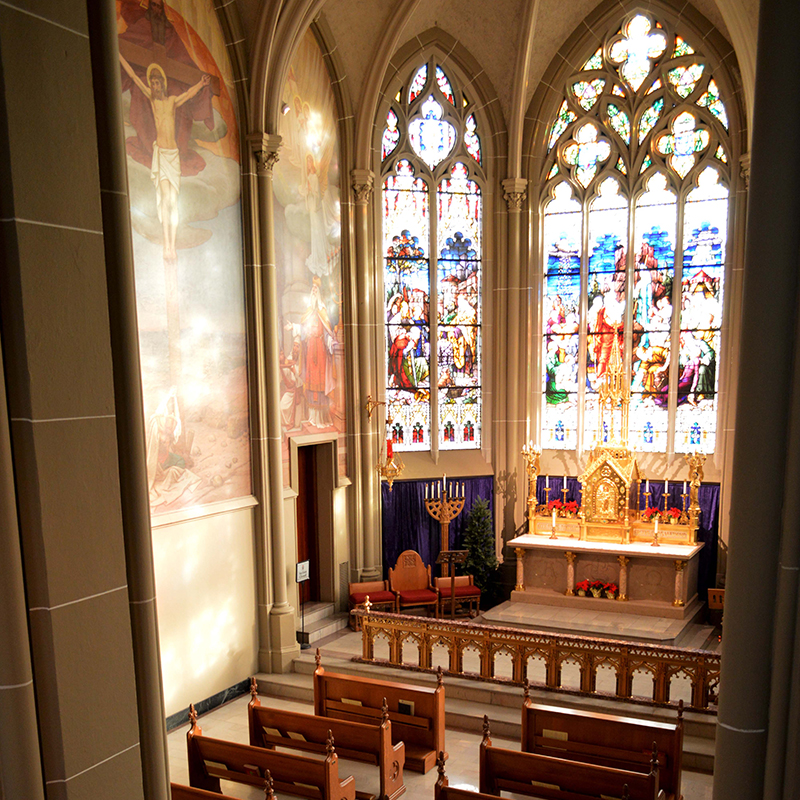 Prior to the demolition of St. Joseph's Church in Covington in 1970, after the parish's merger with St. Mary's parish, the historic Matthias Schwab Organ in St. Joseph's was disassembled and hand carried pipe by pipe to the Cathedral In 1975, work was completed rebuilding the Historic Matthias Schwab Organ (c. 1859) that was removed from St. Joseph's Church, in Covington before its demolition. In celebration, a concert was held following the same program as the last concert held in St. Joseph's.
That first concert of sacred music was so well received that additional concerts were planned on a quasi-monthly schedule. Since then, musicians from across the nation and the world have participated in this wonderful musical tradition.
The cost of the Concert Series and the preservation costs of the Matthias Schwab Organ are covered by charitable donations.
For information and a Concert Schedule, please see see the Cathedral Concert Series website.